Acquire, engage and retain your customers through content
Storytelling and effective content marketing go hand in hand, but content creation is not easy. Let us help narrate your brand story to Attract, Engage, and Delight prospects and customers.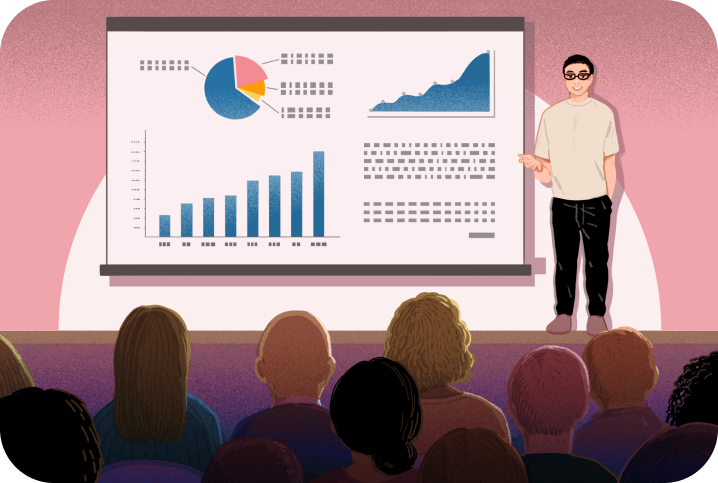 Content Production
Blog Articles
Podcasts
Videos
Acquisition Strategy
SEO
Email Campaign
Social Media
PPC
Contents Starts at
$3,500 / month
(minimum 6-month commitment)
Acquisition Starts at
$6,500 / month
(minimum 6-month commitment)
You need to produce content to execute any kind of digital marketing campaign. We'll help you with the content production and we'll also help you design and execute the campaign. Here's just a few things that we can do together:
Design the acquistion campaign (what does your "funnel" look like?)
Build content strategies (i.e. editorial calendars and SEO planning)
Produce content (social posts, blogs, podcasts, videos, or PPC content)
Distribution and management (think scheduling posts and providing QA on your feed)
Why Content Marketing?
We use a mix of content and digital marketing tactics to help you acquire new members into your community. We also use content to delight and retain your community members. It's all about creating content, then using that content in your acquisition campaigns.
Acquisition
Strategy
Acquisition
Reporting & Optimization
CONTENT
Content Strategy
CONTENT
Content Strategy
CONTENT
Content Production
Our Content Marketing process
Our approach to content marketing focuses on building a content strategy, producing your content, and distributing it. Here's the breakdown of a sample Content Marketing Project:
01
STRATEGY
Buyer Personas, Buyer's Journey, Keyword Research, Editorial Calendar
02
PRODUCTION
Blogs, Podcasts, Videos, Infographics
03
DISTRIBUTION
Email, Social, SEO, PPC, Private Community
04
REPORTING & OPTIMIZATION
Monthly Reporting, Update Editorial Calendar
Want to see a sample project?
Here's an example of a Content Marketing project
Learn how we worked with Exhibit Options to develop an integrated content marketing project to help them generate more brand awareness and leads for their inside sales team.


"Tobe Agency helped us implement Marketing Pro with our WordPress site, as well as develop an end to end content marketing strategy. Andrew and the Tobe team are a pleasure to work with. I see them as an extension of our marketing department and I highly recommend them to any company that's looking for a great marketing partner."
Rena Patton
- Co-Founder, Exhibit Options